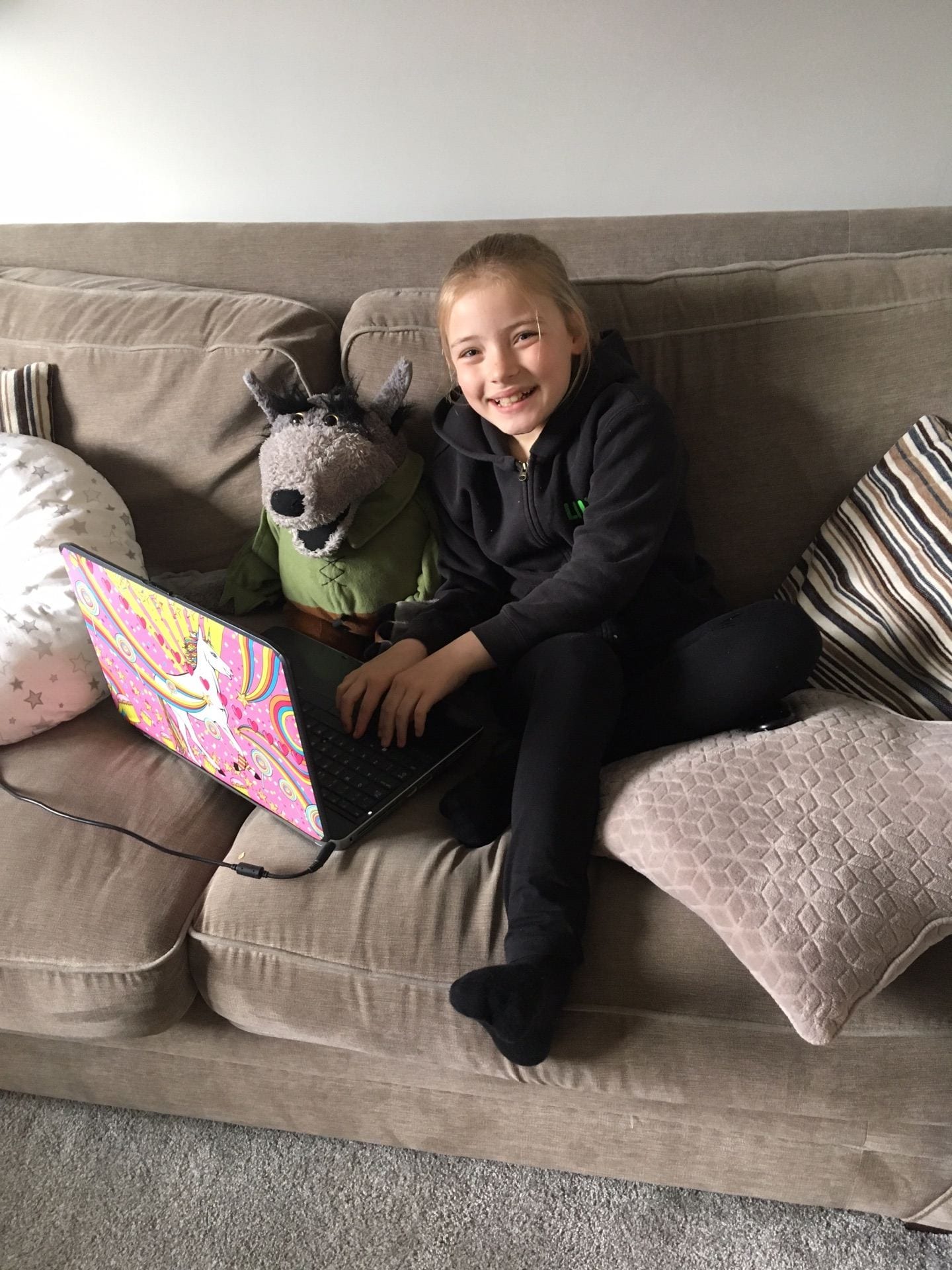 When we win star of the week, we take Winston the Wolf home and take a selfie with him (a Wolfie…see what we did there?). He's usually up to no good.
The photosvare added to a display in the class and the one voted the best at the end of the year will win a prize!
Here are a few recent ones.